General Information
Submitted by Cheryl Otstott
May 10th, 2013
Do you ever get tired of trying to figure out which print driver to use?  Have you ever sent a document to a printer in another zip code because you picked the wrong driver?  Have you ever wondered why you have a list of drivers longer than your screen?  Well if you answered yes to any of these questions then do I have a driver for you - the Xerox® Global Print Driver™ (X-GPD).  The X-GPD is a universal driver that offers simplified use for IT personnel or network administrators that are managing a diverse set of print devices across a network.  The X-GPD will also greatly reduce the time and effort required to install and upgrade print drivers.   
Okay I see those doubting faces but let me tell you about this driver, the Xerox Global Print Driver lets you print to almost any printer or multifunction printer, but wait there's more.  This Global Print Driver works with not only Xerox products but even those made by other manufactures. It is truly a universal driver supporting Xerox and non-Xerox printers PostScript and PCL.
So what are some of the advantages of the Global Driver?  This X-GPD driver allows IT people to create global print application settings like duplex or black and white printing to save costs. Another Earth smart feature is Print Job ID which prints the job/user information in the margin on the first page which can eliminate costly and wasteful banner pages. The common interface will also cut down on training when a new printing device is added to the network.  Just plug in the new device and give it the same IP address as the old printer (or redirect the port).  The Xerox Global Print Driver automatically discovers the device and updates users' feature options.  No requalification or reinstallation necessary!  The user interface shows most-used features on the first tab, so users can easily find and select printer options.  The driver is available is 25 languages. 
If you already have the Xerox Global Print Driver please make sure that you check occasionally on the driver page for new or updated releases of the driver and update your driver as appropriate. 
Please take a look at the brochure for more information on this great driver.  Then download your own copy of the X-GPD driver.  Still want to know more?  Check out all the information on the Xerox® Global Print Driver™ webpage.  Need assistance while using the driver?  Check out the Online Support for the X-GPD.
Submitted by Cheryl Otstott
May 7th, 2013
Let's talk about Xerox MySupport which is actually your support not my support, I know it sounds like that classic and genius Abbott and Costello routine "Who's on First", if you haven't ever seen it, check it out, I have posted it below.   
Back to the topic, have you seen this tool called Xerox MySupport?  Well if you haven't you are missing out on a tool that will save you time and really impress you if you are into major organization and simplicity.   Seriously this is like the ultimate organizer but for your Xerox printing equipment.  The Xerox MySupport portal will allow you to customize your interface to display information about all your equipment and allow you to receive notifications about new drivers, security updates, and support updates.  If your devices are set up for automated services included with the Smart eSolutions you can also monitor the printer's status, usage patterns, view your ink/toner levels and meter reads between billings.  You can even export data about your machines to create your own reports and graphs.  The MySupport portal is completely customizable so that you only receive the information about your model of machine(s) and information that is pertinent to your business.   
We have great information about the free Xerox MySupport portal on the MySupport portal web page.  There is also a brochure and a video tour of the portal.  I think you should take a look at these links and see how you can do some spring cleaning and organizing of your Xerox printers.  The MySupport portal, available for those  with Full Service Maintenance Agreements or rental / lease agreements, will make managing your printers so much easier with all the information you need in one place, no searching, no multiple clicking, so it will save you time too!  Check it out and you will see just how helpful this tool can be.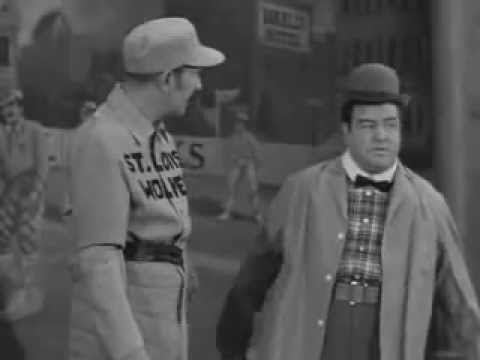 Submitted by Cheryl Otstott
May 3rd, 2013
Have you heard about Xerox ConnectKey?  Well over the next few weeks we will have some articles to help familiarize you with the ConnectKey features and functions.  But today let's start with an overview of Xerox ConnectKey.  ConnectKey is a new technology that our multifunction printers are built on, that provide you simple-to-implement systems that give you practical solutions to streamline how you communicate, process and share important information, simplify complex paper driven tasks, and drive down costs.
Please watch this short video to see some of the functions addressed by Xerox ConnectKey. 
ConnectKey is a software system that provides ways to use your multifunction printer to simplify the way your work gets done. ConnectKey has industry leading security from our partnerships with McAfee® and Cisco® to provide additional security. 
ConnectKey Solutions can reduce waste and paper consumption, and save you time by helping you to do your job more effectively.  It is also compatible with energy management solutions like Cisco EnergyWise and contains features that help to reduce power consumption. 
The ConnectKey system provides solutions for your mobile workforce as well, with cloud ready mobile solutions and simplified workflows.  ConnectKey is available on some of Xerox's new products, but there are also products that can be upgraded to the ConnectKey platform through a firmware upgrade.  The list of compatible machines includes both ColorQube and WorkCentre models, see if your machine is on the list. 
Please check out the links in this article for further information and watch for more articles in the At Your Service blog about the features of the new Xerox® ConnectKey™. 
Submitted by Cheryl Otstott
April 26th, 2013
Earlier this week we talked about all the ways Xerox helps Mother Earth on Xerox and the 43rd Annual Earth Day!  Today April 26, is Arbor day.  Arbor  is the Latin word for tree.  Arbor day was first proposed  in Nebraska on January 4, 1872 by the secretary of Nebraska  J. Sterling Morton.  Morton was a journalist, a pioneer that moved from Detroit to the Nebraska territory. Morton had a love of nature and understood the importance of trees as windbreaks to keep soil in place, for fuel, building material and shade from the sun. In Nebraska he and his wife planted trees and gardens at their new home.  Eventually Morton became the secretary of Nebraska and proposed a tree planting holiday to be called Arbor Day. Nebraska, mind you, was a more or less tree-less state at the time.  The first Arbor Day was celebrated in Nebraska on April 10, 1872 and over one million trees were planted.  The idea of observing such a holiday spread to other states later in the 1870s. States today most commonly observe the National Arbor Day holiday on the last Friday in April. The observance of National Arbor Day has even spread to countries outside of the U.S.
So why the history of Arbor Day?  Because trees are important and here at Xerox we understand that.  Xerox has Xerox High Yield Business Paper which uses half as many trees, is manufactured with less water and chemicals, and is produced in a mill that uses hydroelectricity to cut greenhouse gas emissions by 75 percent. Plus, because this paper is lighter weight than paper made by the traditional chemical process, it costs less to ship and mail. It is the first and only paper of its kind that performs reliably in digital printers and copiers.
The High Yield paper is made by a mechanical pulping method – the process that makes newsprint and the offset-printing paper that's used for some directories, catalogs and flyers. Wood chips are fed into large machines that grind the fibers loose to make the pulp. Because wood chemicals are not removed from the paper-making fiber, the process produces twice as much paper per tree – a yield of more than 90 percent.
Another option to save paper and therefore trees is to use the GreenPrint™ software to help you eliminate any unwanted pages before they are ever printed.  GreenPrint is a free software program that works with all our solid ink machines.  So if you have one of our ColorQubes or any of our other solid ink machines please check out the Print Greener website for more information or for your copy of the software. 
Please enjoy your Arbor day and do your part to save a tree or plant a new one.  The earth and your future generations will thank you.
Submitted by Cheryl Otstott
April 22nd, 2013
Welcome to the 43rd annual Earth Day!  At Xerox every day  is Earth Day.  Xerox has been committed to sustainability and preserving the planet even before the founding of Earth Day in 1970 by U.S. Senator Gaylord Nelson of Wisconsin as a teach-in about the environment.  Sustainability is important at home and at the office.  According to the Brundtland Commission of the United Nations "sustainable development is development that meets the needs of the present without compromising the ability of future generations to meet their own needs."  To that end we all need to recycle, reuse and reduce the use of all of our natural resources from trees to electricity. 
Let's look at a few things that Xerox has done to foster sustainability:
Inventing double-sided copying in 1969
Introducing the first post-consumer recycled paper products in the early 1970's
Introducing products in the 1980's that automatically powered down or went into a "sleep mode" years before Energy Star programs were conceived.
In the late 90's we established a waste-free platform to design waste-free products and to manufacture in waste-free facilities.  Including 3 zero waste to landfill facilities. 
Xerox initiated a cartridge return program so that cartridges can be remanufactured.   
In the 2000's we introduced the solid ink technology that reduced packaging and energy use.
The list goes on but these are some of the highlights.  To find out more about what Xerox is doing to be a responsible global citizen please see the Xerox 2012 Global Citizenship report explains many of the initiatives that have been ongoing projects for Xerox.  You can look specifically at the "Preserving the Planet" tab for the things we do to support, and sustain the world in which we live and work.  On the Preserving the Planet page there are several links to more information about our conservation and environmental efforts. 
There are several features available on many of the Xerox printers and multifunction printers that will help you to make your office a more sustainable work place.  Consider using double sided copying or printing when possible.  Turn off the banner pages and use the sample set feature to make sure your job is correct before printing out multiple copies.  Please look at the support pages for your products for instructions for using these earth-friendly features. 
Some other things you can do to help the environment include:
Use recycled paper products and recycle all paper when possible.
Return used supplies to Xerox for recycling. Including  used cartridges for some HP equipment.
When you are upgrading to a new machine always consider a Multifunction device to cut down on the number of fax machines, copiers and printers you have in your office environment.
If you are upgrading or getting rid of a Xerox product please consider recycling or donating the machine. 
Now take a look at this video about Xerox, solid ink and sustainability and remember this quote: 
We do not inherit the earth from our ancestors, we borrow it from our children.  ~ Native American Proverb
Submitted by Cheryl Otstott
April 18th, 2013
Yes, I am making up expressions, but "Learn Out" seemed like the correct term to describe the Xerox training videos.  Lately several training videos have been posted for some of the Xerox multifunction devices.  These videos walk you through many of the features of the machine and can be viewed all at once or a section at a time.  The flexibility is great you can watch just one section to answer a pressing question on how to do something like using scan to e-mail for example. 
These videos are great to familiarize yourself with the most popular features and functions of the machine and are also wonderful for new users and casual users that may not necessarily need to know everything.  If you have a user that only uses one feature they can just watch the section of the video for the feature they need.  The training videos can also be downloaded to your PC for your use. 
Here is a sample of the Training videos for the WorkCentre 7800 family.   
 Please enable Javascript and Flash to view this Viddler video.
Below is a list of the machines that have the training videos.  Click on the machine name to be redirected directly to the Training video.   
Alternately you can navigate to the support page for the machine and then select the Video tab to find the training video.   This is just one more option for finding the support you need on your Xerox product.  So exercise your right to "Learn Out" now.
Submitted by Cheryl Otstott
April 16th, 2013
Today I want to talk about the Configuration, System or Settings Report (the name of your report may vary depending on your machine model).  This report has tons of information about the machine and can be so helpful for so many reasons.  The report will tell you what options you have available and how your machine is set up.  The report tells you how your defaults are set and the IP address if it is a networked printer.  These are just a very few of the items listed on the report.
The video below shows how easy it is to print the configuration, system or settings report.  This video is for the WorkCentre 5645/5655 but the steps are similar and many machines. 
Please enable Javascript and Flash to view this Viddler video.
Why should you print this report?  Well if you have a service call placed it may help the technician solve the issue or it can help you reset any options that may be changed during the call.  If you purchase or have another machine you can use the report to set the machine up the same way.  If you use Online Support or call in for support the report may be needed to find out information about your machine.  Finally if the office gremlin changes something when no one is looking you can use the report to reset your settings. 
It is a good idea to print the report periodically so you have a current one on hand if the need arises.  Some people leave the report at the machine or store it in a folder near the machine.  You will see some things that don't really make sense like random numbers and letters, but surprisingly that stuff actually makes sense to somebody.   To find out how to print the report just go to the Online Support Page on Xerox.com and enter your model number.  Search on configuration or settings to find the instructions for printing the report. 
 Now go over there to your printer and print out that report….You're still here reading aren't you?  Go, print, be gone!!