Xerox Forever Linked to The Big Game
As we all know the show within the show of Super Bowl XLVII or any Super Bowl is the ads.  Many people only watch the game to see the ads.  Many of the ads are very creative and fun to watch.  The ads have been a part of the big game from the beginning but this obsession with the ads is a more recent phenomenon.  Interestingly enough a Xerox ad from 1977 is considered one of the all-time best Super Bowl ads. 
The ad is the classic featuring Brother Dominic and the Xerox 9200 copier.  The commercial stars the late Jack Eagle as Brother Dominic and has received many awards during the campaigns run and beyond. Here is that award winning commercial.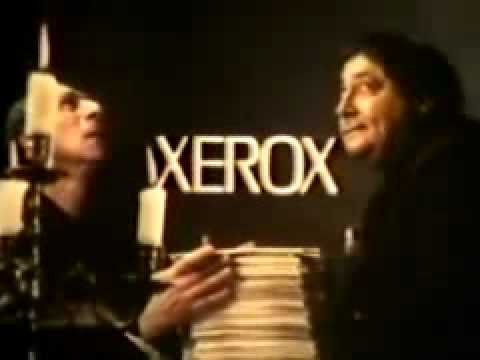 I can only imagine what Brother Dominic would think of the printers, copiers and multifunction devices we have now.  He could scan in that document he hand wrote so that he could produce a copy at any time.  He could now produce the document in color.  The possibilities for document production and reproduction are amazing, all these years after that ad aired.  But I think the feature Brother Dominic would like the most is the Sample Set feature we have discussed before.  With the sample set feature he could have made one copy, had it approved and then print out the rest of the required copies or cancel the job and set it up correctly or with the changes needed.  That way you always get it right on the first run.  That too is a miracle!
To find out if your Xerox product has this feature, search on "Sample Set" on the support page for your machine. 
Enjoy the ads!  Oh, and the game and we will keep making quality copiers, printers and multifunction devices worthy of praise.